Universities and study centres
If you would like to have your first work experience in a dynamic and top-level environment, Aena has signed agreements for curricular and extra-curricular internships with the following universities and study centres:

Autonomous University of Madrid

Carlos III University of Madrid

CUNEF
Madrid Polytechnic University
Garrigues Centre of Studies

Complutense University of Madrid

Rey Juan Carlos University

University of Alcalá de Henares

Universidad Pontificia de Comillas

Catalonia Polytechnic University

University of Cadiz

University of Malaga
University of Seville
University of the Chamber of Commerce, Industry and Navigation of Bilbao
University of the Balearic Islands
University of Vigo
Instituto de Estudios Cajasol
University of Leon
ICEX
Universidades y centros de estudio
Ponte en contacto con la oficina de extensión universitaria de tu centro de estudios e infórmate de cómo participar en las ofertas que hacemos.
Professional training
If you are studying on a professional training course at one of the following institutes in Madrid, you can also do your internship with us: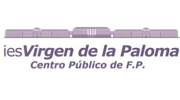 IES Virgen de La Paloma
IES Francisco Tomás y Valiente
ISFP Claudio Galeno
IFP Vigiles
Estudies

Universum
According to The Most Attractive Employers in Spain study for 2021, conducted by Universum, Aena is one of the favourite companies for students of engineering (36th in the ranking), business studies (51st) and law (52nd).
This report is created using the responses of over 30,000 business studies, engineering, humanities, information technology, law, natural science and healthcare students from 72 Spanish universities.
Merco University Talent
In the Merco University Talent Study, Aena ranked second among the companies in its sector and 52nd overall out of the 100 best companies nationally.
Merco University Talent presents an overall assessment that includes the scores of over 8,000 universities regarding their preferences when searching for employment and which companies have the greatest capacity to attract and retain talent in Spain.
Some of our employees tell you their experiences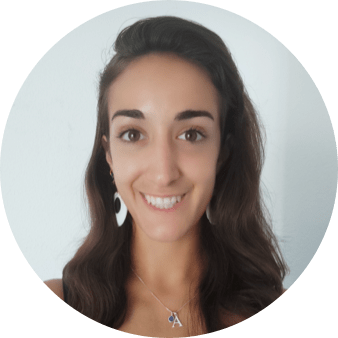 Alba Cogolludo Fuentes
2 and a half years at Aena
"The most notable aspect of my experience has been making significant changes that make us rethink areas with room for improvement and that translate into real results."

Bartolomé Riera Coll
5 años en Aena
"One of my biggest lessons has been teamwork and how positive it is, for work in general, to be able to create a good working environment."
Celia Moza Torres
3 years at Aena
"I feel that my journey at Aena has only just begun and I hope to gain professional growth throughout my career."

Pablo Martín Fernández
6 years at Aena
"The most important thing is the good atmosphere among colleagues, safety and occupational stability that working at a company such as Aena and working in such an important sector in Spain provides."