Aena corporate data
Main figures
Nº1

World's leading airport management company

23

airports in London-Luton and America

46

airports

2

heliports
Noticias Home
Press releases
Notable publications
Our commitment

CR: for more responsible tourism
We manage our activity with business practices that contribute to achieving more responsible tourism.

Climate change
Aena, fully aware of its role as an economic driver, combines its activity with a permanent commitment to development and sustainability.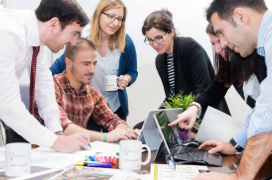 Our employees make the difference
Check out the organisational framework and the occupations that we create at Aena, as well as our latest employment opportunities.
We are international
Since 1998, Aena Internacional has been the subsidiary company of Aena SME, S.A. for its international development
We advise and provide our experience in international airport management
We head up master plans and operational transitions