In order to comply with the commitments set out in the Quality Policy and the Environmental and Energy Policy, Aena has promoted the implementation and certification of an Integrated Management System (SGI) in accordance with international standards ISO 9001 and ISO 14001 in its facilities and centres.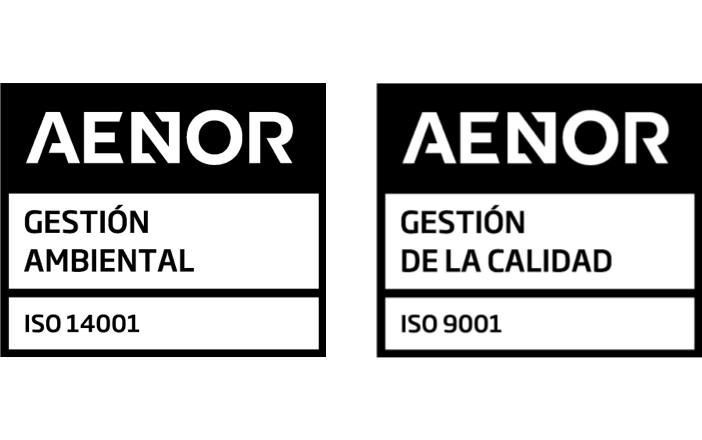 The SGI:
Improves the efficiency of information management relating to quality and environmental management, making it easier for senior management to make decisions and define the organisation's global strategies and programmes.
Enables an understanding of the features of the natural environment in which Aena's units and centres are located, as well as the transport-related activities that influence its conservation.
All through a process of continual improvement, in which the impact on the environment is analysed and ways to reduce the negative repercussions on the environment are devised, guaranteeing the sustainability of our business activity.
As a result of the monitoring of their environmental and energy aspects the environmental management processes help to reduce atmospheric emissions, ensuring the quality of waste, reducing noise pollution, guaranteeing the correct recycling and treatment of waste materials, ensuring the proper use of natural and energy resources, as well as the conservation of ecosystems.
The Integrated Management System thus guarantees adherence to the requirements stipulated by international reference standards, as well as the periodic verification of the level of compliance with current legislation in terms of the environment and energy.
The efficiency of Integrated Quality and Environmental Management System depends on the commitment and participation of everyone. For that reason, Aena is undertaking training and awareness campaigns on SGI knowledge to inform and involve the staff at our units and centres, the companies who carry out their business activities there, and the users themselves, in order to be able to guarantee respect for their natural environment.
Since July 2014 the Integrated Management System has been certified by AENOR, providing continuity to the individual Aena unit and centre certifications regarding quality and environment.
Additionally, several airports have signed on to the European Community Environmental Management and Audit System (EMAS), as is the case for Tenerife Sur and Menorca airports, the result of transparent and efficient management of the environmental system, and in order to facilitate and promote the sustainable development of their business activities.
Environmental statements
Procesos incluidos
Processes included
Strategic and operational planning
Evaluation and management control
Communication and institutional relations
Commercial services and real state
Marketing
Traffic forecast
Infrastructure management
Aiport services
Investment and economic-financial management
HR organization and management
Recruitment management
Integrated system management
Management of aeronautical data and information quality
Corporate responsibility management
Innovation management