Endorsements and sustainability index
We have strengthened our partnerships through various global initiatives. Our commitment to sustainability is recognised and valued by different organisations and indexes.
Present on international sustainability indexes.*
* FTSE Russell (the trading name of FTSE International Limited and Frank Russell Company) confirms that Aena SME, SA has been independently assessed according to the FTSE4Good criteria, and has satisfied the requirements to become a constituent of the FTSE4Good Index Series. Created by the global index provider FTSE Russell, the FTSE4Good Index Series is designed to measure the performance of companies demonstrating strong Environmental, Social and Governance (ESG) practices. The FTSE4Good indices are used by a wide variety of market participants to create and assess responsible investment funds and other products.
Initiative supported by companies, NGOs, scientists, academics and citizens in general urges the government so that the way out of the coronavirus economic crisis lays the foundations for the economy to become more sustainable and robust, based on three fundamental pillars: digitisation, decarbonisation and resilience, understanding that competitiveness and the environment go hand in hand, because if there is no environmental sustainability there is no economic or social sustainability.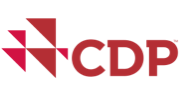 International non-profit organisation that gives an environmental assessment to companies that incorporate climate change as a strategic factor. Aena has achieved the highest rating in 2019, an A, above average for its sector. This highlights its strategy against climate change and the actions carried out in this area.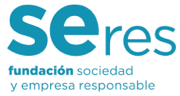 The company reaffirms its collaboration with the SERES Foundation to remain at the cutting-edge of best practice in the field.
The company reaffirms its commitment to the 10 principles of the Global Compact. Furthermore, Aena is actively participating in various courses and events.
Recognised as an excellent company
We minimise our airports' carbon emissions.
The platform #PorElClima, led by ECODES and the Ministry for Ecologic Transition and Demographic Challenge, has recognised the Aena Photovoltaic project as one of the most outstanding 101 business initiatives of actions for climate due to its commitment and contribution in the face of the climate emergency.
Aena, as an active member of the Climate Change Cluster and leader of the Ethics and Good Governance Cluster, joins the best companies in the sector.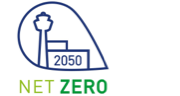 The NetZero2050 initiative of ACI Europe is an agreement involving over 200 European airports that marks a milestone in the actions airports are taking to fight climate change.
We disseminate campaigns against gender violence.
London-Luton Airport collaborates with other companies
Women in Aviation And Eurospace Charter.
Disability Confident / The Valuable 500
The Employers Network for Equality & Inclusion (ENEI).
Working Families Employer member.
The Chartered Institute of Procurement and Supply member.
Prince's Trust.
Bedfordahire & Luton Community Trust.