Here you can find all the information about legal requirements, aviation information or procedures for the coordination of slots when operating at AENA airports.
AESA
AESA
Agencia Estatal de Seguridad Aérea (Spanish Aviation Safety Agency)
All flights landing, taking off or flying in or over Spanish territory are subject to Spanish law regarding civil aviation matters and the current provisions governing criminal, police and public safety matters in Spain.
For any further information on commercial traffic licences, please contact:
Paseo de la Castellana, 112 - 28046 Madrid (Spain)
E-mail: permisos_comerciales@seguridadaerea.es
Fax: (+34) 917 705 469
AIS
ENAIRE Aviation Information Service
ENAIRE is responsible for providing the Aviation Information Service (AIS) in Spain, which supplies the necessary information and advice for the operational safety, regularity and efficiency of air navigation. It gathers data from Spanish territory and the airspace for which it is responsible from various authorised sources, in order to to make that data available to the aeronautical community. The information provided enables proper management and planning of operations.
AECFA
Spanish Slot Coordination Association
This association has been appointed by the Spanish Ministry of Public Works as the Slot Facilitator and Coordinator for Spanish airports (Order FOM/1050/2014 of 17 June).
Welcome Manual
Consult the AENA Airline Welcome Manual, a general information guide with links and contact details for the services that AENA provides to airlines as the airport operator.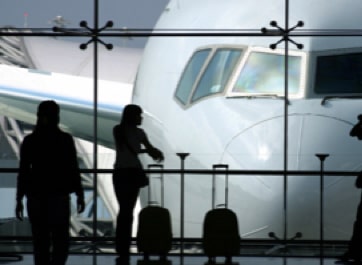 Aena Air Companies Welcome Manual
PDF - 4.03 MB