Our freight activity
Aena promotes the development of goods transport activity in airports from the network under a strategic framework.
Detecting business opportunities and driving the development of new air freight routes in Spanish airports.

Increasing awareness and positive feedback, locally, nationally and internationally, of Spanish air freight facilities as logistical platforms that provide competitive advantages, efficiency and security to companies in the sector.

Improving the competitiveness of Spanish airports with greater levels of freight activity in terms of their infrastructures and services.
Our figures
Freight traffic at domestic airports has experienced very positive growth in the past five years.
17.1%
share of the domestic market (Zaragoza Airport)
53.2%
share of the domestic market (Adolfo Suárez Madrid-Barajas Airport)
16.6%
share of the domestic market (Josep Tarradellas Barcelona-El Prat Airport)
Primary air freight facilities
Adolfo Suárez Madrid-Barajas
The highest concentration of air freight businesses in Spain, with over 100 companies established in the area.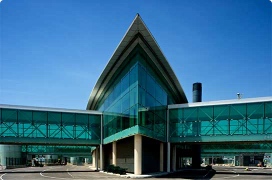 Josep Tarradellas Barcelona-El Prat
Strategically located in a major industrial and commercial hinterland.
Valencia Airport
It is strategically located in the middle of the Western Mediterranean Arc, near the Port of Valencia.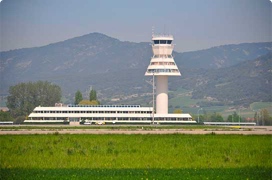 Vitoria Airport
The strategic location of Vitoria Airport in the Atlantic Arc allows for quick and direct access to the various roads, motorways and highways.
Zaragoza Airport
This airport has a strategic location, with the leading economic centres of Spain and southern France within a 300 km radius.