Environmental Sustainability
What do we do?
In line with its Sustainability Strategy and its Climate Action Plan (CAP), Aena implements several measures to make its activity compatible with the environment, within a framework of safety, quality and efficiency.
Sustainability
Specifically through the CAP, defined for the 2021-2030 period, Aena takes a further step in its environmental commitment and its determination to achieve more sustainable air transport.
2021-2030 Climate Action Plan Objectives:
1. Become a carbon neutral airport operator (2026) and achieve Net Zero Carbon (2040).
2. Act as a driver for other stakeholders in the aviation industry to accelerate their decarbonisation through:
Proactive involvement in the development of new sustainable fuels, their incentivisation and their integration in the aviation industry.
Close collaboration with ENAIRE, airlines and ground handling to reduce emissions generated in airport operations.
Electrification of the ground handling fleet and sustainable fuel consumption.
3. Improve the sustainability of facilities by collaborating with suppliers, tenants, transport agents and the community:
Promotion of sustainable mobility to and from the airport.
Proactive collaboration with the supply chain and community to drive sustainability.
2022 Milestones Environmental Sustainability
Environmental Sustainability Milestones
2022
A Level
Highest rating on the climate questionnaire of the Carbon Disclosure Project (CDP) index
67%
reduction of Aena's CO2 emissions in absolute terms (compared to 2019)
100%
electricity from renewable sources with origin guarantee
9
airports included in the Airport Carbon Accreditation programme
1st
global operator to certify noise data according to the ISO 20906 standard
27,574
soundproofed residential units and constructions for sensitive uses between 2000 and 2022
Aena and environmental sustainability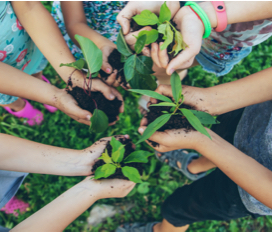 Climate Action Plan:
With the development of the Climate Action Plan (CAP), the company is taking a further step in its environmental commitment, strengthening its leading role in achieving sustainable air transport.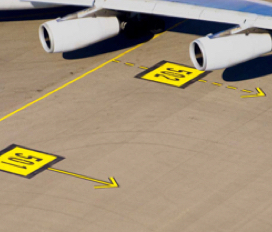 Noise
Aena is working to minimise the noise nuisance caused by aircraft in and around airports.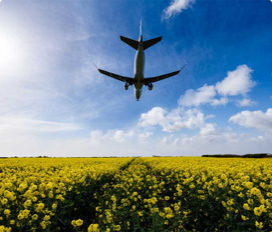 Atmosphere
Description, control, monitoring and correction of atmospheric emissions generated by air activity.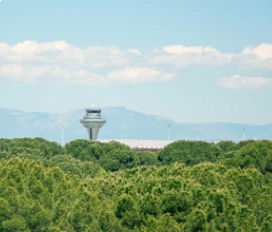 Environmental assessment
We introduce the environmental variable in the decision-making process to preserve natural resources.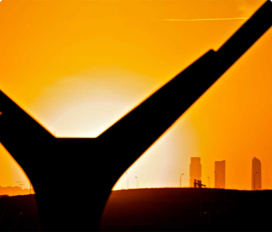 Energy
Aena has a commitment to protect the environment and contribute to sustainability.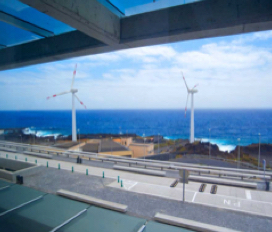 Unique projects
Our strategy is to increase environmental protection and contribute to the sustainable development of our industry.