Share Capital
As Aena's shares are represented by the book-entry method, and therefore there is no shareholder register kept by the Company itself, the exact structure of ownership cannot be known. Currently, the shareholder structure is as follows: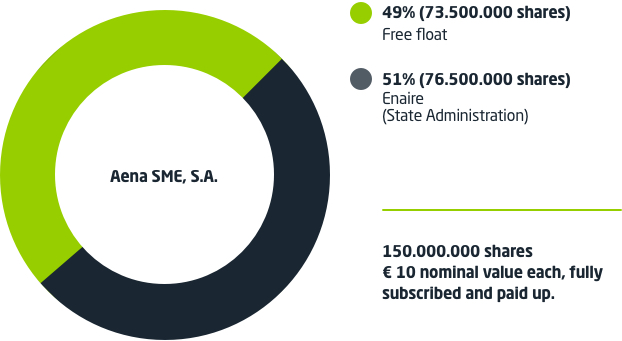 Information on the shares in Aena SME, S.A., and the financial instruments owned by the company's Major Shareholders which grant them the right to acquire or transfer those shares, is available in the public records of the Comisión Nacional del Mercado de Valores (Spanish Securities Market Commission) (CNMV).
From here, access the CNMV website to consult notifications on voting rights and financial instruments, by entering the name of Aena in the form:
At present Aena does not own treasury shares directly or through subsidiaries.
Published on 27 April 2017 at 11:00 AM.