Guide system at Málaga-Costa del Sol Airport
Are you familiar with our airport guide system?
Look for points of interest
Boarding gates, restaurants, shops, services, car park, accesses, etc.
User friendly
Select your point of departure and your destination (if you use our mobile app, it will automatically geolocate you if you have enabled this feature).
Step-by-step instructions
You'll be able to see the route on the webpage with directions and estimated time of arrival.
On the app, you'll also have a comprehensive guide to the point you have selected.
Busca rutas con tu ordenador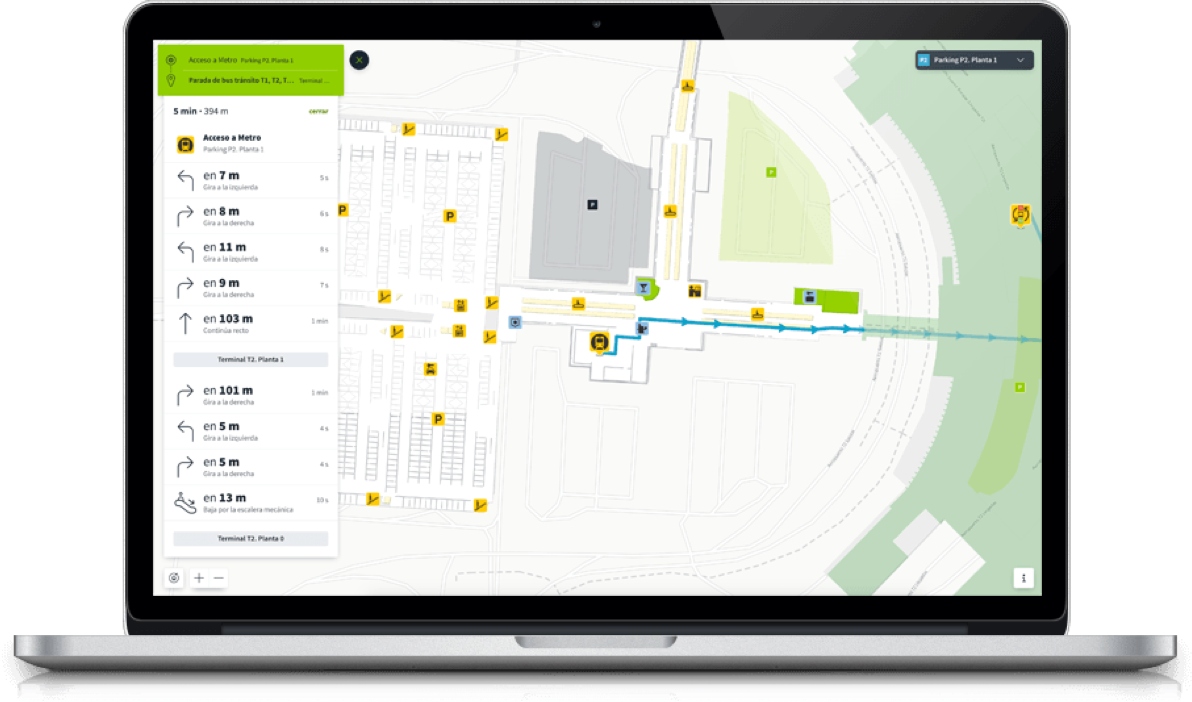 Download the Aena app free
And enjoy the airport guidance system