Presentation on Reus Airport
Reus Airport is located 10 kilometres to the east of the city and also from the urban centre of the city of Tarragona. Its installations have grown significantly in recent years, despite it previously already having a significant passenger base coming from charter flights, mainly concentrated in the summer season.
Numerous general aviation and sports aircraft also operate in Reus, owing to the presence at the airport of the Real Aeroclub de Reus, one of Spain's oldest flying clubs, and a school for pilots, the Centro de Estudios Superiores de Aviación (Centre for Advanced Aviation Studies: CESDA).
In order to tackle the airport's growth, Aena has undertaken a series of measures to improve and extend its facilities. In 2005 a new arrivals building came into operation and in 2008 a new check-in terminal was built, combining the three buildings (arrivals, check-in and departures) into one. The new boarding area opened in 2010 and, in 2021, the functional design terminal extension work was completed.
911,822
Passengers in 2022
20,045
Operations in 2022
Awards
2022 ACI Awards
Best Airport under 2 Million Passengers in Europe.
2022 ACI Awards
European airport with the easiest route.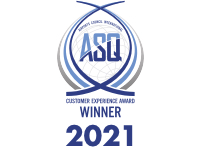 ACI Awards
Best Hygiene Measures 2021.