Presentation Seve Ballesteros-Santander Airport
Seve Ballesteros-Santander airport is situated five kilometres from the city in the town of Maliaño, in the municipality of Camargo, on the western side of the Bay.
In the last few years, reform and extension works have been carried out to provide the airport with improved infrastructures and services.
Seve Ballesteros-Santander airport's main air traffic is made up mostly of domestic and international commercial airline flights that tend to be scheduled.
1,102,439
passengers in 2022
12,191
operations in 2022
Awards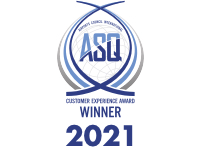 ACI Awards
Best Hygiene Measures 2021.