Murcia International Airport
On 20 December 2017 Aena SME, S.A. was awarded the tender granted by the Region of Murcia Autonomous Community, owners of the airport, for the 'Management, operation, maintenance, and conservation of the Region of Murcia International Airport'. On 15 January 2019, the facilities were officially opened by King Felipe VI and flights began operating this same day.
The Region of Murcia International Airport boasts modern facilities that guarantee the operation of air traffic in conditions of optimum safety and provide its passengers and users with all the necessary services in an accessible and functional way.
The terminal building, with over 37,000 square metres of surface area, comprises a large lobby with 24 check-in desks in the departure area, and an additional one for checking-in special baggage. Three double security filters lead to the boarding area where there are nine boarding gates (six for non-Schengen zone country flights and three for Schengen zone countries). The baggage reclaim hall has three conveyor belts and an additional one for special baggage. From here the general lobby of the arrivals hall is accessed, the building's star feature.
The airfield has a 5-23 runway measuring 3,000 x 45 m, a complete parallel taxiway, a high speed exit taxiway at threshold 23, two holding bays at both ends and two apron access roads.
The aircraft parking apron has an area of 74,000 square metres with several positions for type B753/B763, B738/A321, B747 aeroplanes, general aviation and corporate jets, as well as two helipads.
The air traffic control service, which will be run by Ferronats (a company that Ferrovial and NATS, the British provider of air navigation services to control towers at nine other Spanish airports, have shares in) will include the final descent stage and the initial take-off, as well as the movement of aircraft on the ground.
283,488
passengers in 2021
Awards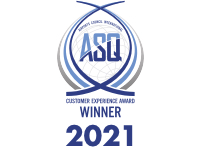 ACA
Airport Carbon Accreditation Programme Certification (2021).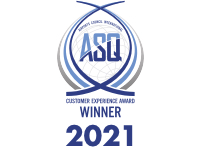 ACI Awards
Best Hygiene Measures 2021.