Jerónimo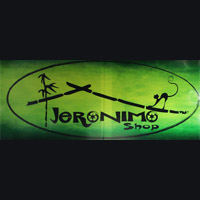 Exotic fabrics, slogan T-shirts, costume jewellery made with 100% natural materials and decorative objects with an ethnic feel.
The hallmark of this company is its recycled glass product range. This is the best gift for customers who want to buy something a little different, special and eco-friendly.
Where to find Jerónimo at the airport
Floor 1. Departures. Public Zone
08:00 to 20:30. Opening times may vary depending on flight schedules.